Main content starts here, tab to start navigating
N.O. Restaurants Use the 'Taysom Hill Model' to Get the Jobs Done
Billy Blatty is the owner of Sofia Nola, Barcadia New Orleans and Belle's Diner. He also helps run the brand-new Bywater sushi restaurant Nagomi with partners Kazuyuki "Kaz" Ishikawa and Eli Ramos. His operations are all in one parish, at least, but each of them is so distinct that it creates countless individual challenges.
At Sofia Nola, an Italian fine-dining spot in the Warehouse District, the biggest hurdle has been trying to adapt the menu for to-go orders. With future dine-in capacity limited to 25%, Blatty foresees more of the same.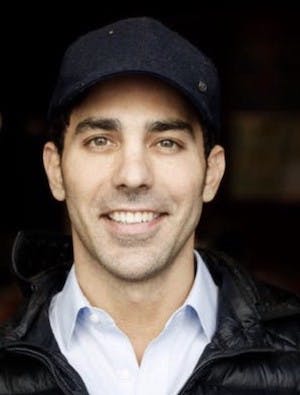 "People are going to be tepid about coming into restaurants in addition to the restrictions the government imposes so how do we create to-go food that's dynamic," he said. "Some items may be permanently off the menu because they just do not travel well. They're meant to be eaten as soon as they're pulled out of the window. Our cacio e pepe pasta, for instance, has the cheese binding to the noodle and at a perfect temperature. You're pulling from the pasta station, wrapping all the flavors, the salt, pepper, cheese and olive oil, butter. If you take it home … it just doesn't work as well."
He said pizzas and proteins travel the best but, even then, "the conceptual basis for italian food is all about balance and delicacy meaning every dish is fragile."
Another problem is confusion about how the rules may change in the future.
"It's a big question mark," he said. "As guidance from our local and state officials varies by the day, we're just trying to get a grasp on what it looks like to be open," said Blatty. "As it stands now, guidance from the Louisiana Restaurant Association puts our capacity at 25 percent. The fire marshal says tables need to be spaced ten feet apart. That gives us not much seating inside Sofia restaurant so we're left with takeout."
Like many other business owners, Blatty said he and a skeleton crew will handle a wide variety of tasks.
"We're going with the Taysom Hill model of service where everybody in the restaurant is able to do everybody else's job," he said. "Our management staff is going to work double duty. Our bartenders are going to be servers. Kitchen personnel are going to work different positions. People that are working with us are going to be paid very well courtesy of the Paycheck Protection Program. We are spending our time with research and development in terms of different menu items based on the ever-evolving supply chain and what things tend to travel well."
Meanwhile, across town at the Bywater sushi restaurant Nagomi, there's a problem that will be obvious to anyone who's been inside the place.
"It's a 12-seat sushi restaurant," said Blatty. "If we seat people 10 feet apart, we'll fit one to two people in the entire place – so do we put the restaurant on wheels and go back to doing popups for a month or two where we can spread people and still maintain capacity? It's something we'll discuss."
Barcadia, Blatty's arcade bar restaurant, has the opposite problem. The 10,000 square-foot space on Tchoupitoulas near Poydras will be impossible to fill with so few visitors in town.
"There are pros and cons," he said. "We have a lot of square footage so we plan on opening all our rooms for service and that way people can spread out per the guidelines and have a safe environment for eating and, if allowed, gaming.
"In theory we can set up every game six feet apart but, I don't know, will there be rules that you're not allowed to play Jenga with people unless you came in with them? How micromanaged are people going to be? At some point, there's going to have to be a dose of common sense and the rules and guidelines are there for us to extrapolate what is safe for our customers."
Blatty has some creative ideas to drum up business.
"Maybe we will do an outdoor car wash where we have an oyster shucker," he said. "You place your order at the begin of the wash, go through it and by the end your oysters are shucked and your to-go order is ready. Creativity is king."